The production
How are the filters produced?
Original Osaka chamber filters are handmade filters imported from China. Because the filters are produced in China it is possible to combine the quality of a handmade product with a low but fair price. Because of the high quality of Osaka products, Osaka filters come with 5 year warrantee!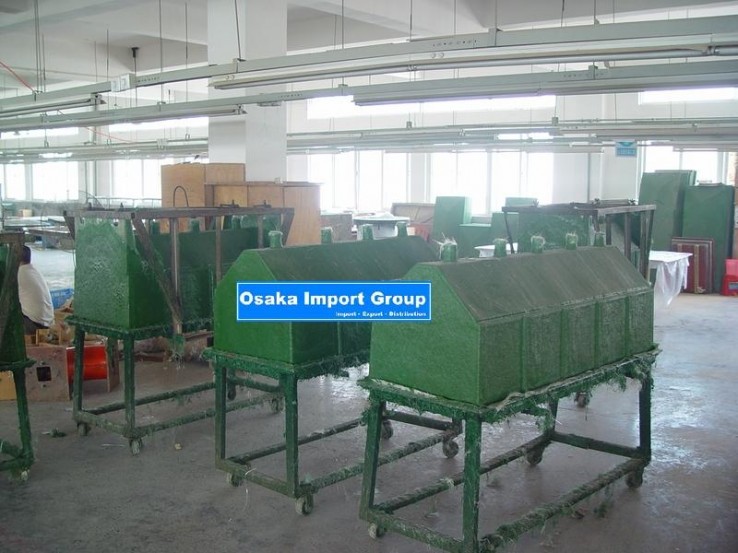 Osaka filters start out as polyester plates. These plates when put together form the body of the filter. After putting the plates together the filter gets painted green a layer of anti-UV coating gets applied to the polyester. This coating prevents UV radiation from damaging the polyester and also helps keeping the polyester in mint condition. After the coating has been applied the filter goes for its first quality control. If the filter meets the high standards the Osaka import group maintains the filter gets sanded to smoothen the material and remove any sharp edges. After the sanding has been completed the holes for the waste gates are drilled.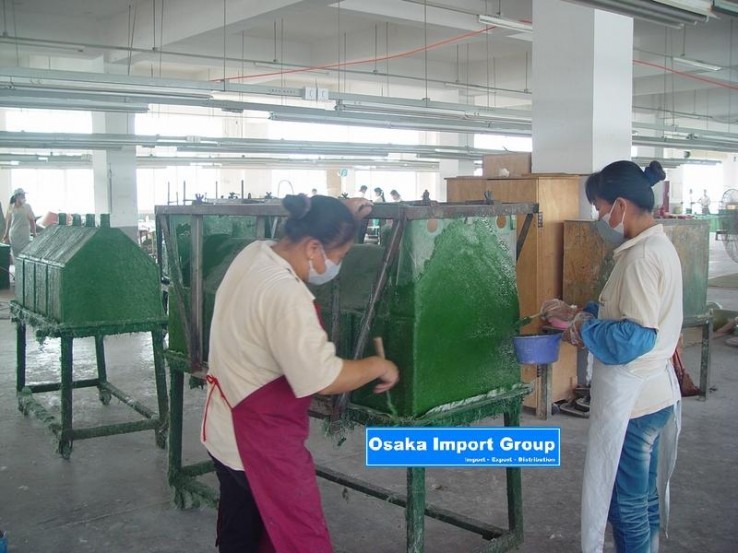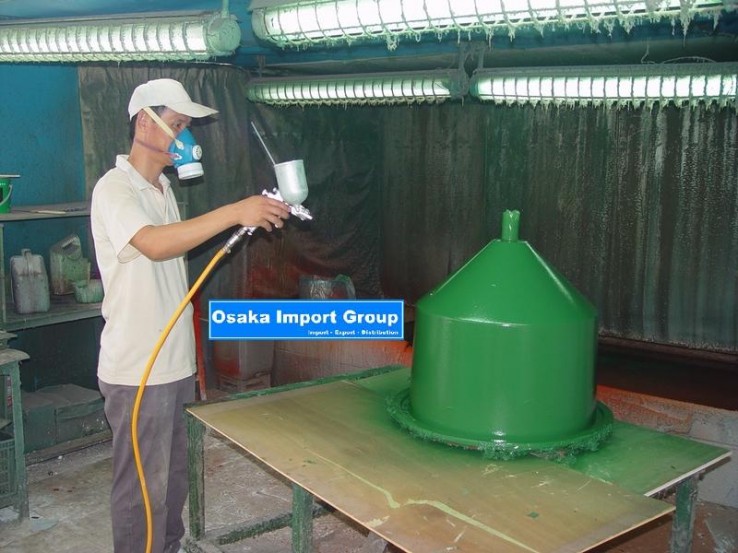 When all above steps have been completed it is time to assemble the rest of the filter. The polyester plates that divide the chambers are glued in place and the pipes for the waste gates are mounted. After mounting these pipes the entrance and exit ports are glued in together with a rubber ring, eliminating the possibility of leakages.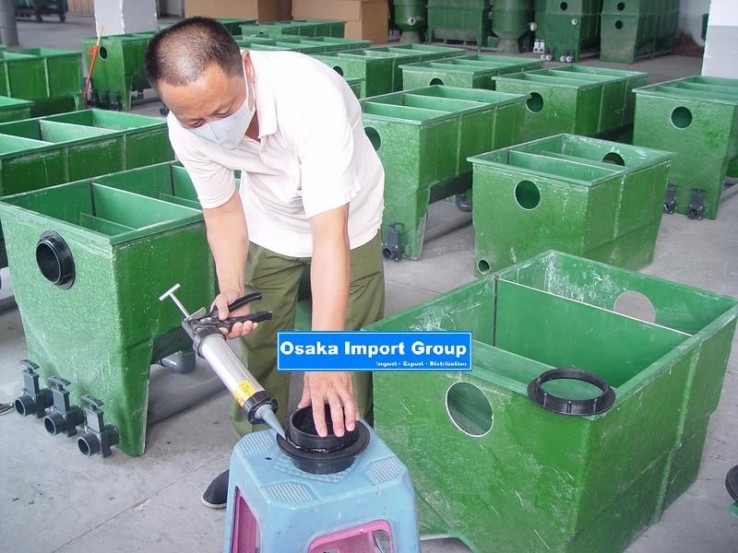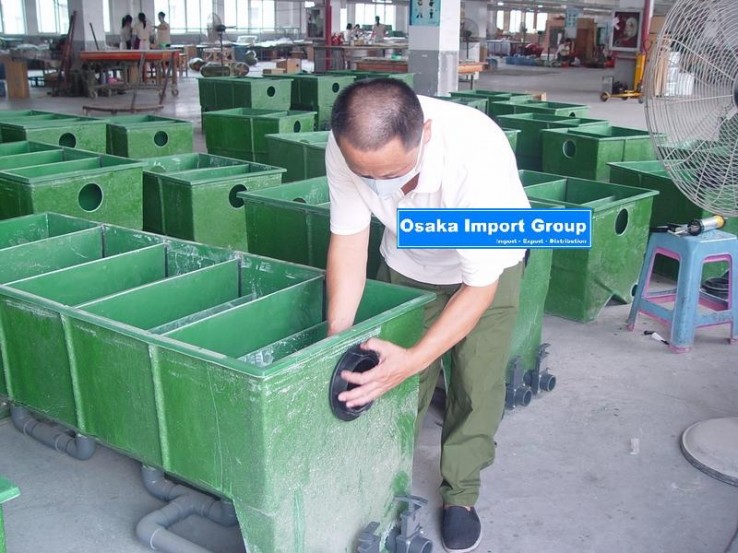 When the filter housing is fully assembled and ready for use only one step remains. All fillings are made fit by hand and placed into the filter. When the filling is in place a fitting polyester cover is handmade to ensure a perfect seal. The Osaka import group only ships fully assembled filters to Europe to decrease costs.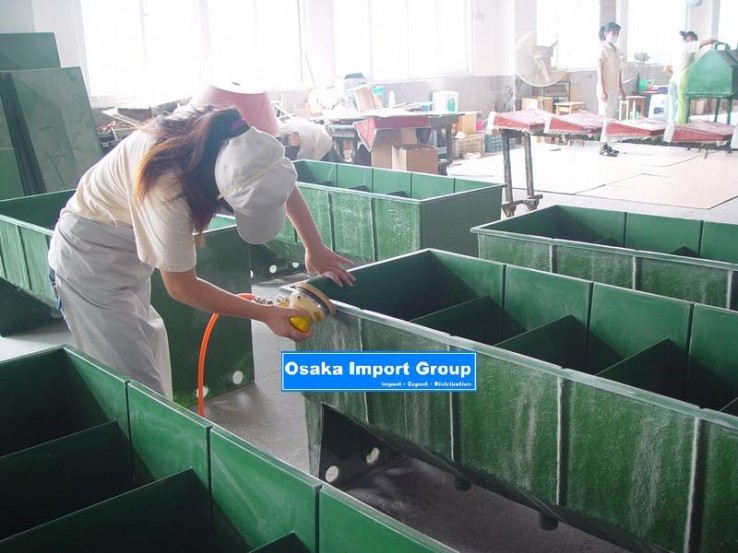 Completed Osaka filters get packed in a box together with a wooden plate. This wooden plate is placed on the bottom of the box to prevent damaging the filters when they are stacked. The filters are finally put inside a freight container, ready for shipping to Europe! The traveling time from China to Europe is 28 days.